Blood Donation App Flutter With Firebase     Demo Apk:  App Features: Login Registration Forgot Password Donors List Request A Blood Profile Update Profile Can select type blood and hospital name and write description post very clear. Receiving a call from the donor. Calling the recipient Find Location Share requested post Detailed configuration documentation Easy…
Blood Donation App Flutter With Firebase
Demo Apk: 

App Features:
Login
Registration
Forgot Password
Donors List
Request A Blood
Profile
Update Profile
Can select type blood and hospital name and write description post very clear.
Receiving a call from the donor.
Calling the recipient
Find Location
Share requested post
Detailed configuration documentation
Easy customization
Some Screen :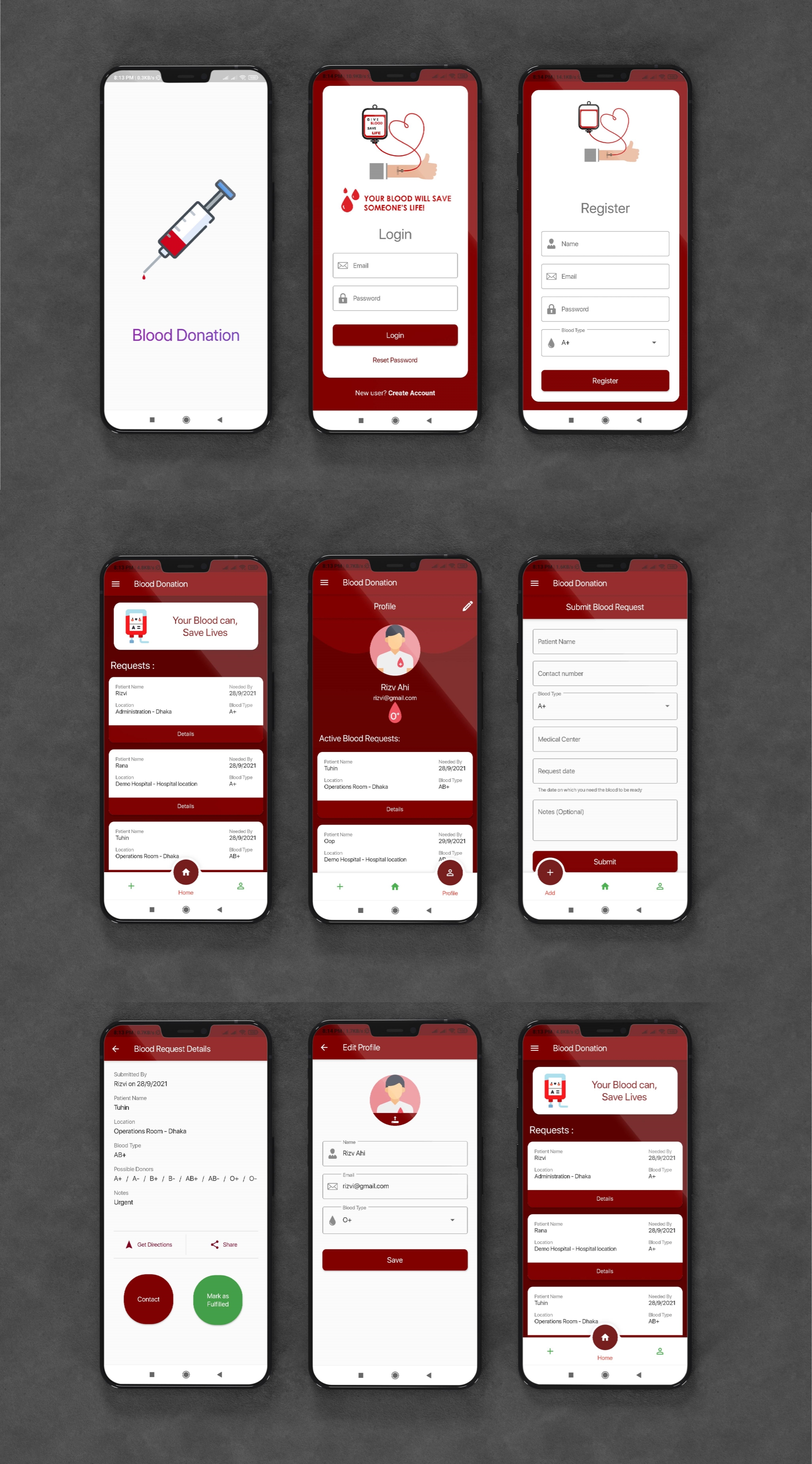 Excellent Support
Once you purchase, you can use my dedicated support where I do quickly answer your questions.
I offer free awesome after sales support. I do care about your apps as much as you and I will help you in any way possible.
Free Lifetime Updates – get all the new features I add in each future update for free.
Rate the app
Please consider rating the app if you are satisfied with the product. Thank you.