YTD- Flutter YT Video Downloder with Admov   Youtube Video Downloader is an app that gives you the chance to download any YouTube video, quickly, easily and from the comfort of your smartphone.Using Youtube Video Downloader is super easy because it includes basically all the same features that the official YouTube app does. So, browse…
YTD- Flutter YT Video Downloder with Admov
Youtube Video Downloader is an app that gives you the chance to download any YouTube video, quickly, easily and from the comfort of your smartphone.
Using Youtube Video Downloader is super easy because it includes basically all the same features that the official YouTube app does. So, browse the content just like you would in YouTube, find the video you want to save, and click on the arrow button to open the download window. Once you've specified the quality of the file, you can start the downloading process.
Note:    You need to choise the currect format for download video. try every format when download is not found. 
Demo Apk

Feature :
Search videos
Display general info about videos
Watch Tube videos
Streaming Tube videos
Download videos
Download audio only
Auto detect videos and easily download
Download videos in the background
Download video from link
Google Admov Ads added
How to Use This Free Video Downloader:
* Browse website with the built-in browser
* Auto detect videos, and tap the download button
* Choose which video you want to download
* OR Copy Link and Paste in home page and click Download
* Done!
Some Screen: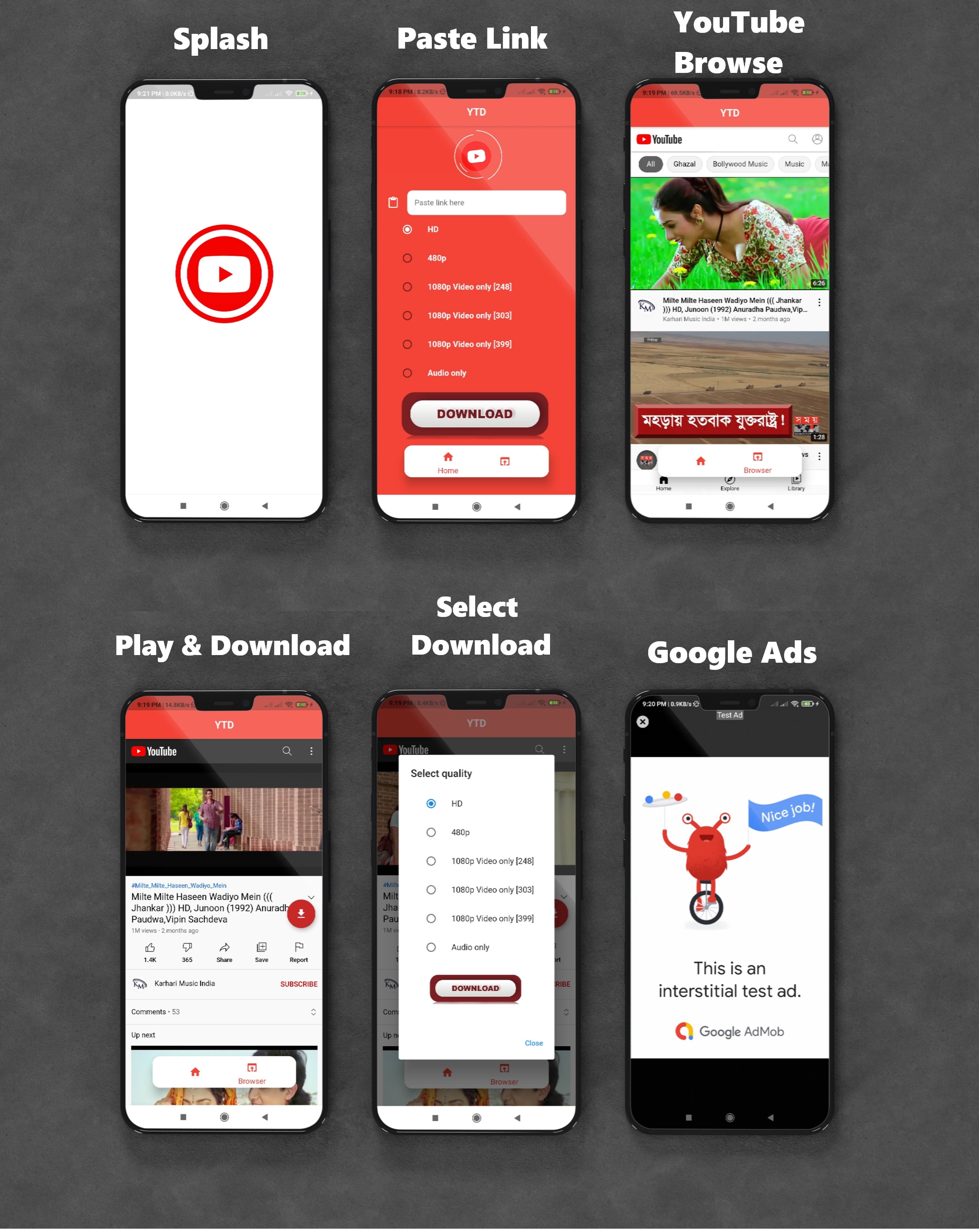 Excellent Support
Once you purchase, you can use my dedicated support where I do quickly answer your questions.
I offer free awesome after sales support. I do care about your apps as much as you and I will help you in any way possible.
Free Lifetime Updates – get all the new features I add in each future update for free.
Rate the app
Please consider rating the app if you are satisfied with the product. Thank you.